Users are able to choose а preferred language for the portal.
When browsing the portal as an unauthenticated user, choose a language from the languages dropdown to change the language instantly

Once a user logs into the portal, he is able to change the account-wide language via My account section.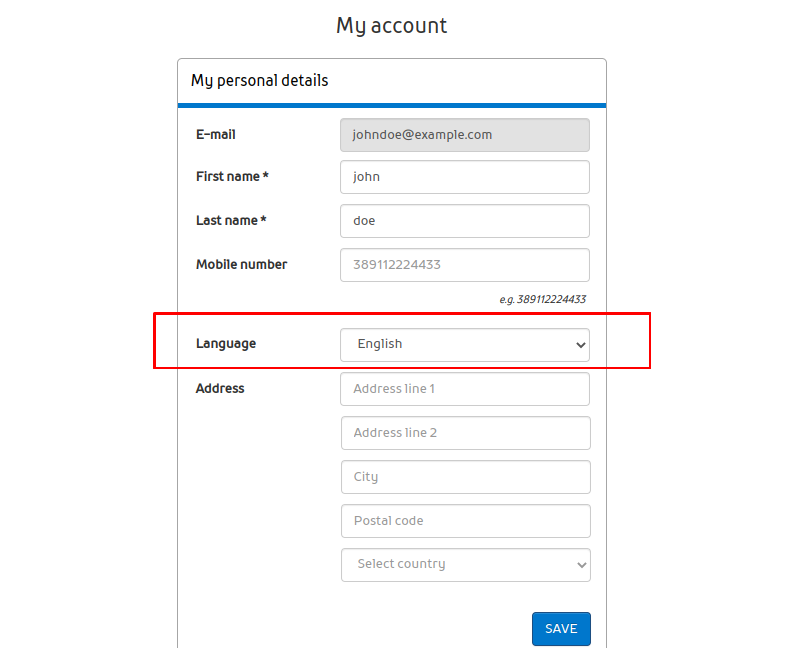 After submitting the language change, the user interface is instantly displayed in the selected language.