Users are able to sign a PDF document online, using only a web browser.
After a user receives an invitation to sign a document via the portal, he should load the received URL in the web browser and follow the instructions for signing the document.
Signing provider
Users can choose one of the given methods to sign the document online. Offered signature providers are:
lite - using short lived certificates
cloud- using certificates stored in the cloud
client - using client software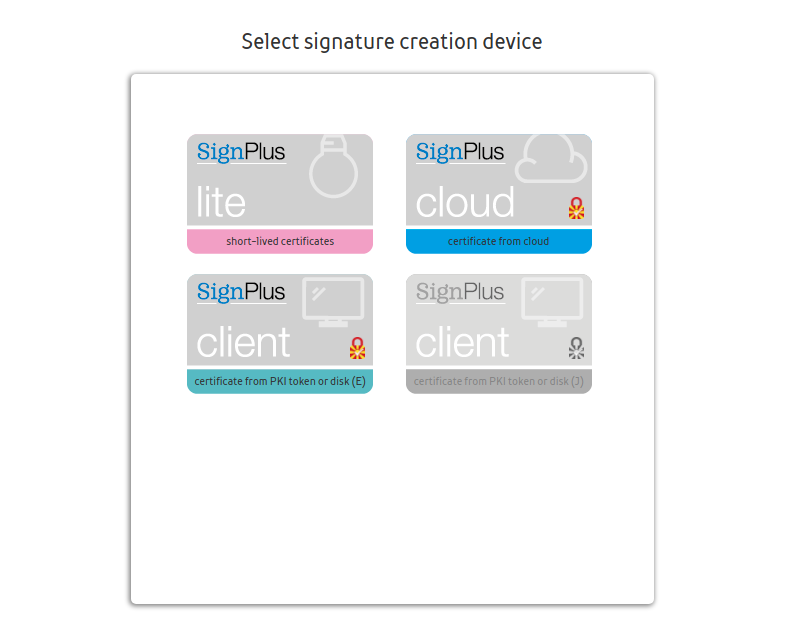 By choosing to sign the document via lite method, users are able to sign the document either using textual or an image signature.
In case the user is not logged in, the system will offer him to add only a textual signature.
When mobile phone number is submitted for a signer at Add signers section, a signer is required to submit signature verification code. Verification code is delivered to a signer via SMS service to submitted mobile number. Signer is able to request another verification code by choosing "resend" button displayed below the verification code form.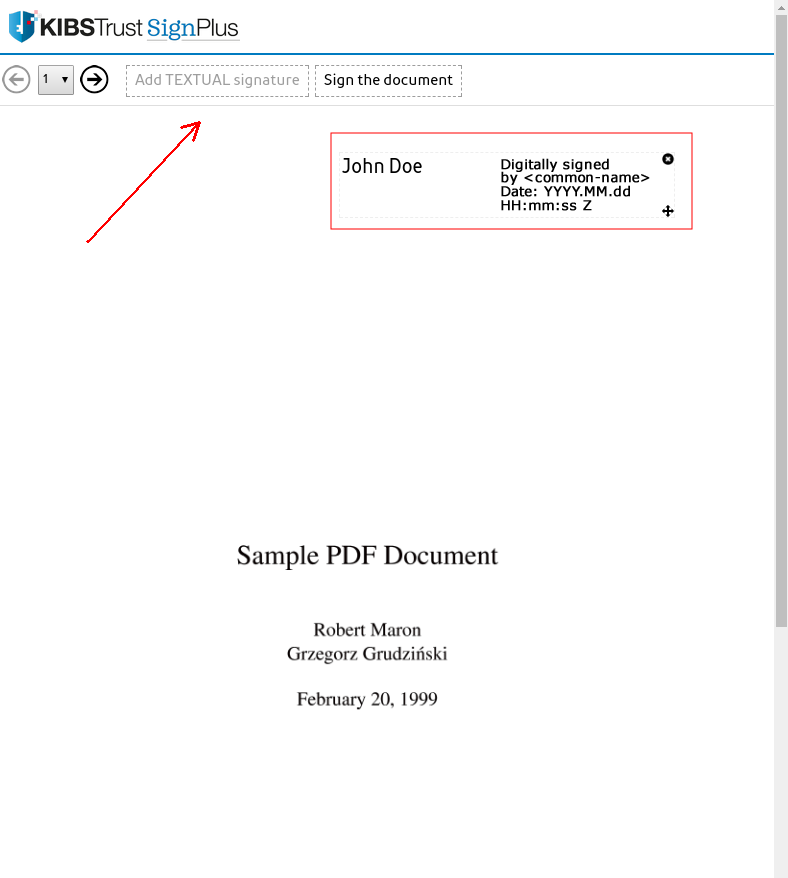 In case the user is logged in, he can pick a signature image provided within his portal profile (if previously provided). Textual signature is always available for logged in users.
Sign the document
When the signature is positioned at a proper location, the user has to click the button "Sign the document" in order to finalize the signature. In case the button is not clicked, no signature is added to the document.
The user is able to see a spinner indicator next to the button when the signature operation begins.

After the document is successfully signed by the system, the user will get the success operation message.

Otherwise, the system will report that an error occurred.
Next signer
After each successful signature, the system will notify the next signer of the document about his turn to sign.
The system will continue informing the signers about the signing order, until the document is signed by all intended parties, or until the global document's signature expiration deadline.
Digital timestamp
After all signers have signed the document, the system will automatically add a digital timestamp signature to the document, ensuring the time when the final signature is added to the document.